FOR SALE
DOUBLE MANUAL HARPSICHORD AFTER THE COLMAR RUCKERS
Made in 2008 by Gerald Cattin in Bonnetage, France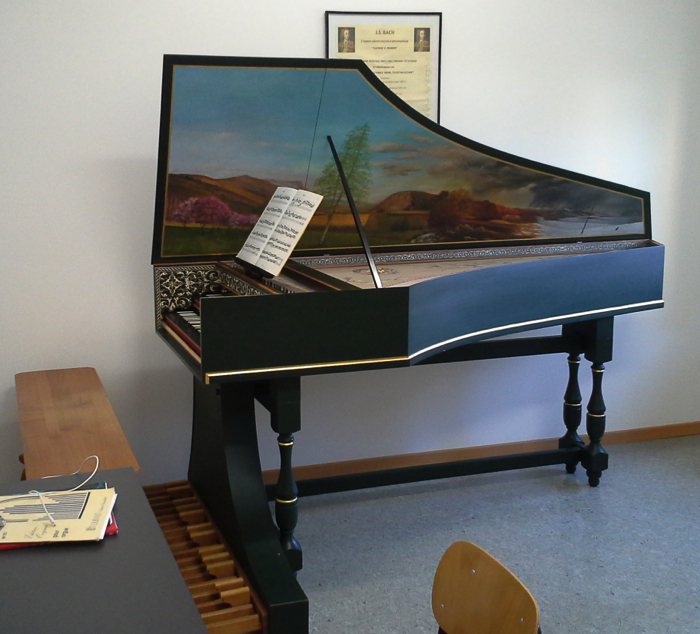 Manuals: GG – d''', 2 x 8'
1st Manual: 1×8'
2nd Manual:1×8'
ThePedal: C – d' (measures inspired by Andreas Silbermann) no independent stops, is connected to 1st Manual. The trackers of the pedal push up the back part of the keys, a system found in several historical keyboard-instruments. In this way there are no hooks connecting the trackers to the manual: this makes easy removing and using the manual harpsichord without any need to dissemble the pedal or remove any hook.
The instruments is lacquered in green with decorations in gold. The soundboard has flower decorations and birds, and the internal of the lid has an oil painting with the "Four seasons".
The harpsichord is in excellent condition.
Price: Euro 25.000
For Information and Contact:
Prof. Edoardo Bellotti ebellotti@esm.rochester.edu
Smarano Academy smaranoacademy@gmail.com